Hot Spring Baths
The water of our hot spring baths sources from Hoshikawa River's riverbed about 300m away from the ryokan.
The natural hot spring water of 93 degrees ejects from 100m underground.
We have two big communal baths and one family bath. (Female bath and male bath available.), and a small private bath.
There are public bathhouses nearby the ryokan that are worth visiting, too.
Type: Sodium chloride spring (weak alkaline hypotonic high temperature hot spring)
Indications: Neuralgia, muscular pain, joint pain, frozen shoulder, paralysis, joint stiffness, bruises, sprains, chronic digestive diseases, hemorrhoids, poor circulation, recovery from illness, recovery from fatigue, health promotion, chronic skin diseases, chronic female disorders, cuts, burns, children with weak physical constitution, etc.
Cypress Bath "Hagi-no-yu"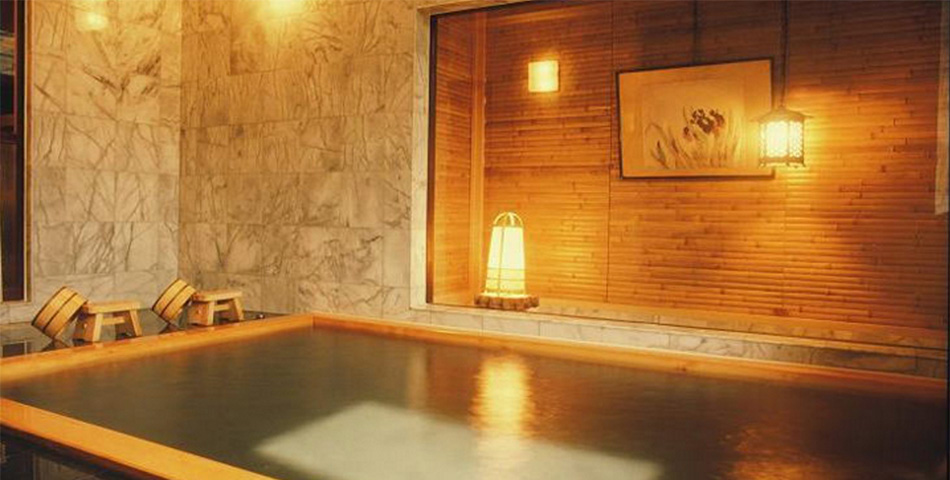 "Hagi-no-yu" is an indoor marble bathroom that offers a cypress bathtub.
Available 24hours Soaking in the bath under the soft light of the incandescent lamp makes you forget the time and feel completely relaxed.
Communal Bath "Shiga-no-yu"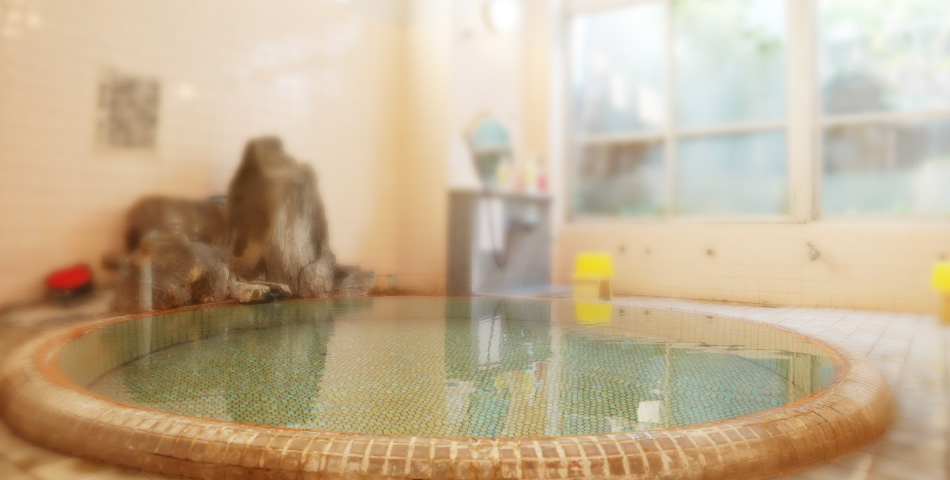 "Shiga-no-yu" is an indoor public bath with a large circular bathtub.
Available 24hours. It is a bright room that has a nice view of the garden from the window.
Outdoor Bath "Sansui-no-Rotenburo"
"Sansui-no-Rotenburo"" is an open-air public hot spring bath, just 1 min walk from the ryokan. It can also be chartered for private use.
The bath has a superb view overlooking Yomase River and the mountains of North Nagano. You can relax in the bath while feeling the seasons of North Nagano.
Open from 4PM to 10PM. Admission fee: Adult(40min) 800JPY
*Reservation required, advance reservation not possible Please inquire after check-in.
Public Bathhouses "Sotoyu"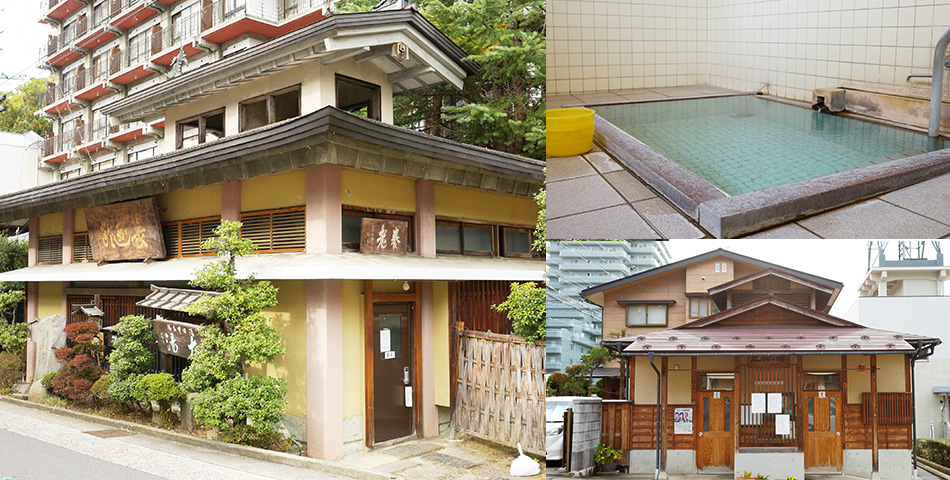 There are public bathhouses in Yudanaka Onsen village. They are called ""Sotoyu"" by local people.
Guests staying at our ryokan can visit ""O-yu"", ""Kakke-no-yu"" and ""Heiwa-no-yu"".
*The public bathhouses are for the local people, so please follow the instructions and manners while taking a bath.