Snow monkeys
The "snow monkeys" are in the worldwide popular park Jigokudani Yaen-koen,
the only place in the world to watch wild monkeys bathing in a natural hot spring.
What are the snow monkeys?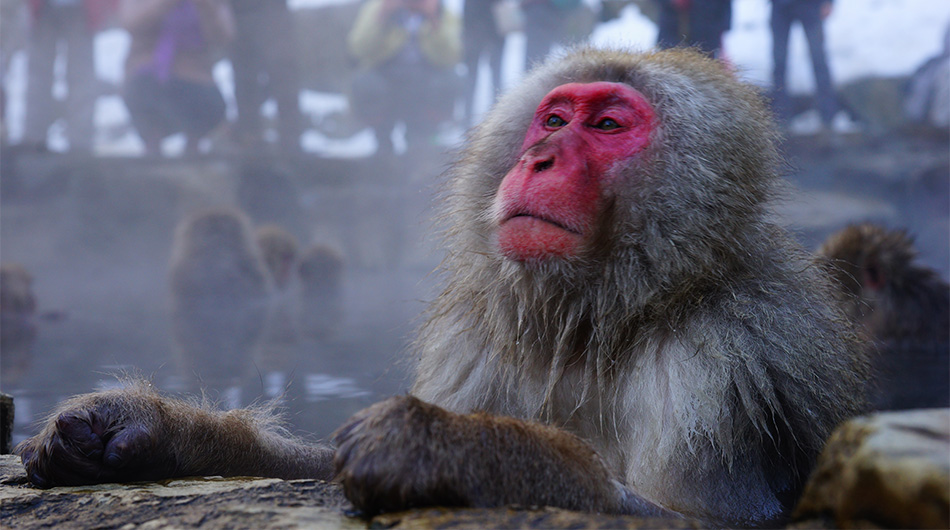 The snow monkeys are wild Japanese macaque living in Jigokudani Yaen-koen
in Yamanouchi Town in northern Nagano Pref., the only place in the world where wild monkeys can be seen taking natural hot spring bath.
They attract many travellers from all over the world.
The monkeys are fed in a way so that they are accustomed to people, and can be observed easily without any fences.
What is a good season to visit the snow monkeys?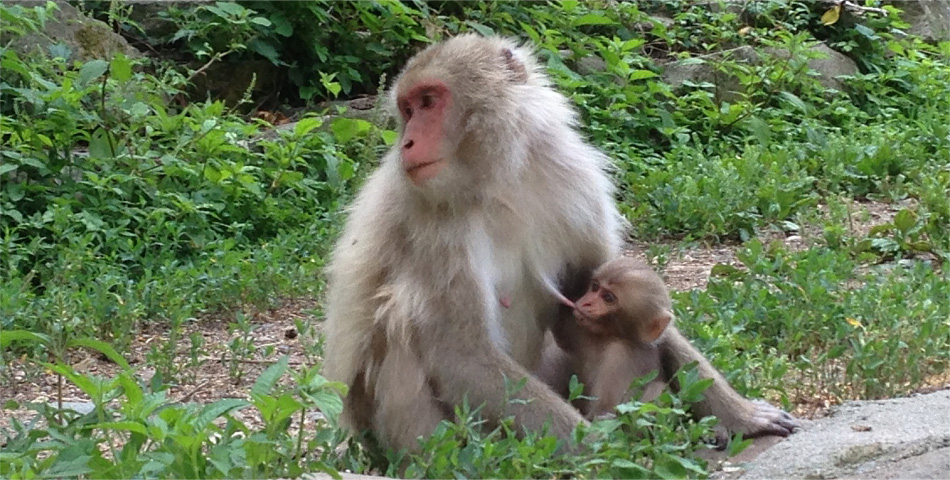 The most popular season is winter, when people come to watch the monkeys bathing in snow. Another popular season is spring, the breeding season when cute baby monkeys can be seen.
As a matter of fact, all seasons are good because the monkeys are in and around the baths for people to observe throughout the year.
How to get to the park?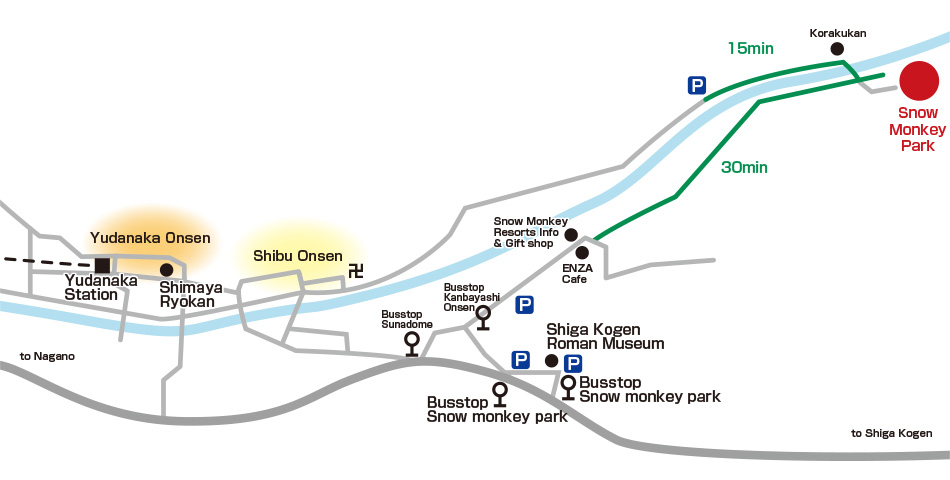 There are 2 routes to Jigokudani Yaen-koen.
We offer free transportation service to the entrance to the hiking trail on Kanbayashi route.
The path is covered by snow during the winter season. Please make sure you wear snow shoes or rain boots.